(Japanese / English)
Introduction
A Book entitled "Android Wear App Development Getting Started" has been published in November 2015. This book is for getting started with developing Android Wear apps. It is sold at Japanese Book Stores and Online Stores. Sorry it is written in Japanese.
About this book
This book is aimed at beginners for developing Android Handheld or Tablet apps. It shows what points we should pay attention on design and implementation, Also it explains how to develop Android Wear apps with some sample apps. In this book, I use Android Studio as development environment. In addition, it shows a lot of useful tips about Android Wear and Android Studio. It is Japan's First Android Wear development book.
Additional explanation
It is my fifth books. This time I wrote it as the sole author. To activate the wearable world, I wrote this book. I think that it would be good if I could obtain my goal. I really appreciate the editor, the publishing company and people supporting me. Finally this book is written in Japanese. But I'd like to expand this book outside Japan in the near future. If you have some ideas, I'll be grateful if you can contact me.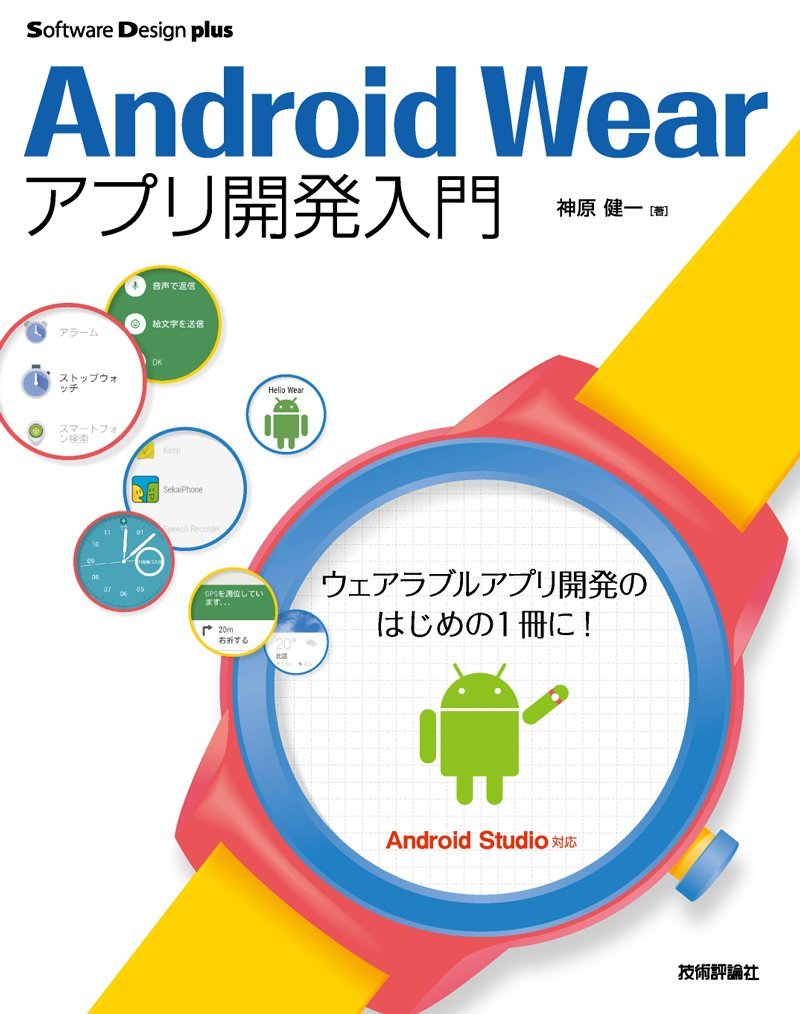 Overviews
"Android Wear App Development Getting Started"
- Price:2,580 JPY + Tax
- Release Date: November 17th, 2015
Details
- Please see also.
Official Web Site on Gijutsu-Hyohron Co., Ltd.(The Publishing Company in Japan)
Authors
- Kenichi Kambara (Japanese)