We've released Sekai Phone ver.7.0.0. It is available on Google Play. We've added the Hands-Free Mode, and improved UI/UX.
Especially, we recommend Hands-Free Mode. This mode needs to be used with Bluetooth Headset. But it enables you to translate without watching Smartphone screens.
We hope you enjoy it.
Please also see the Sekaiphone official site.
Sekaiphone ver.7.0.0
(1)Hands-Free Mode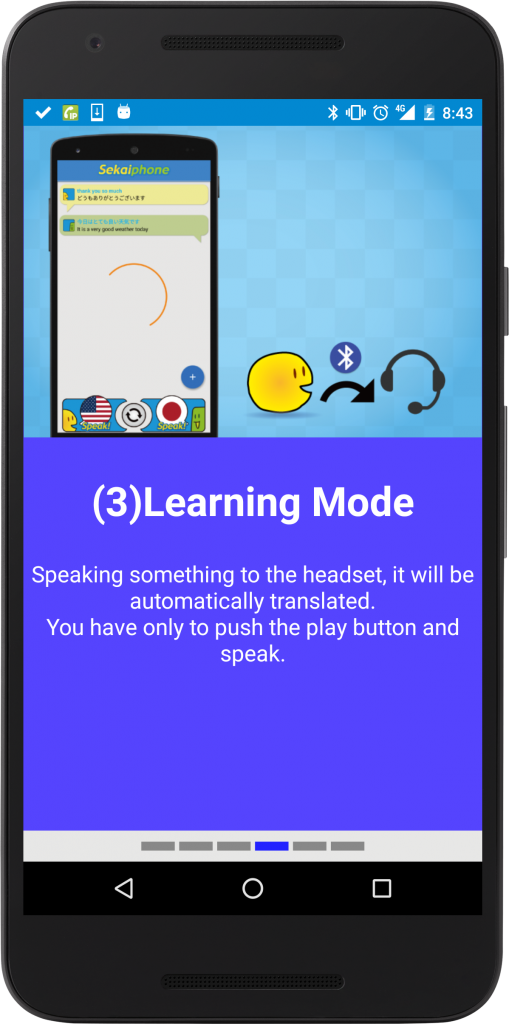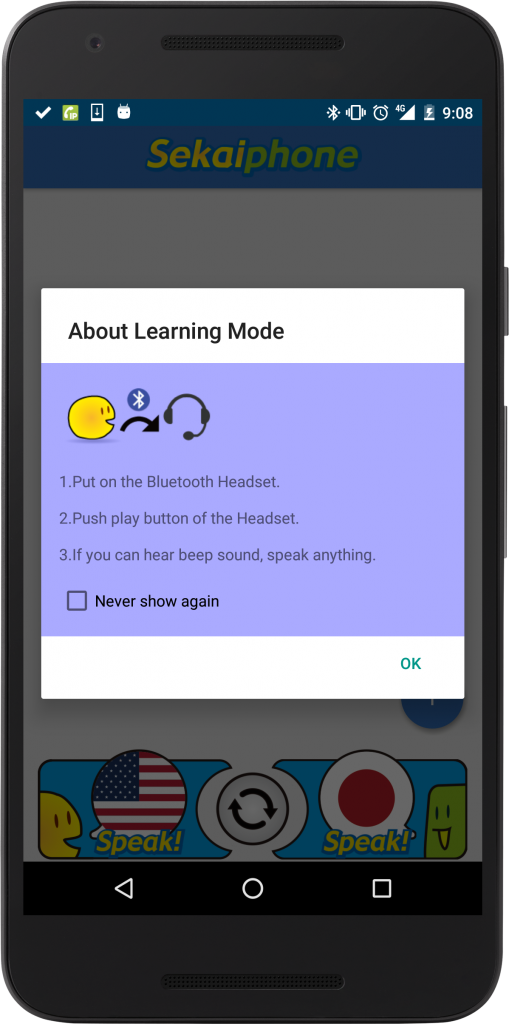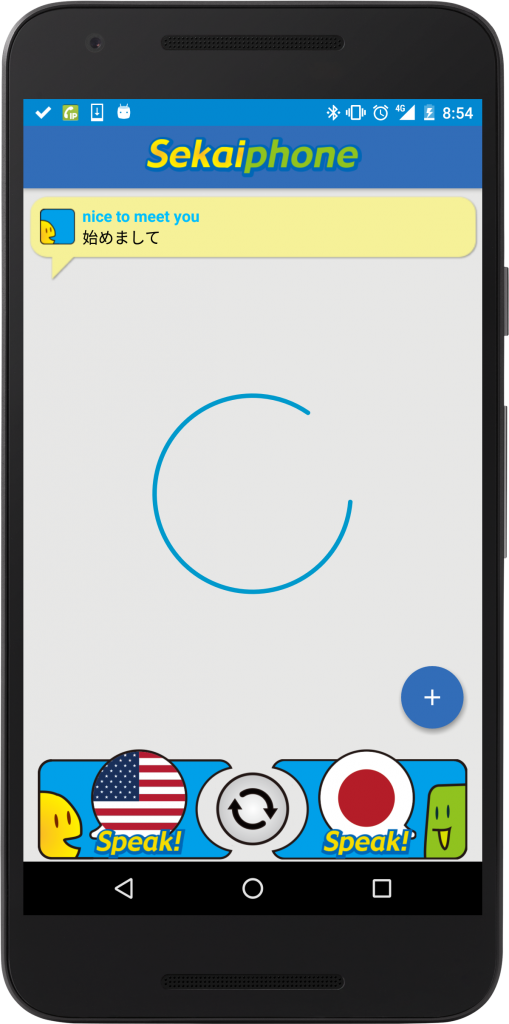 (2)Improving UI/UX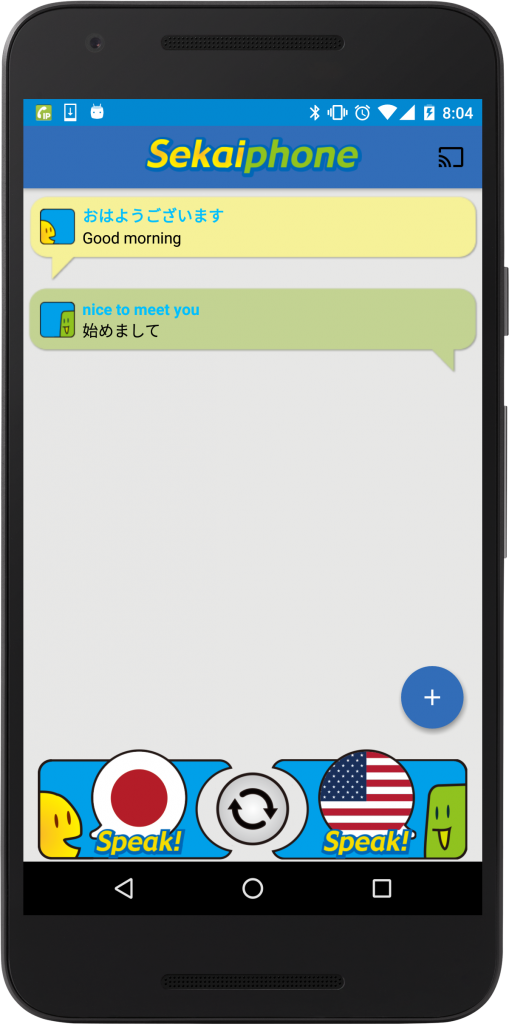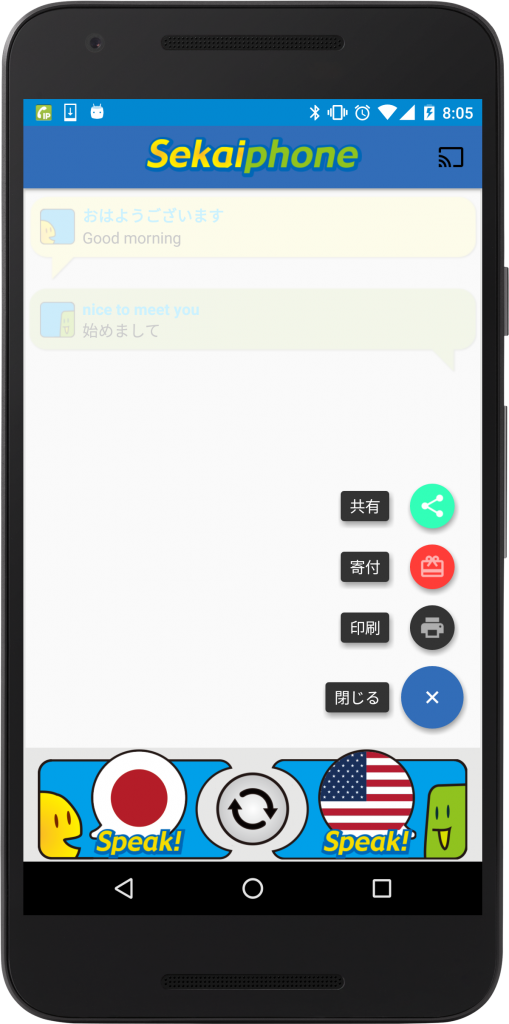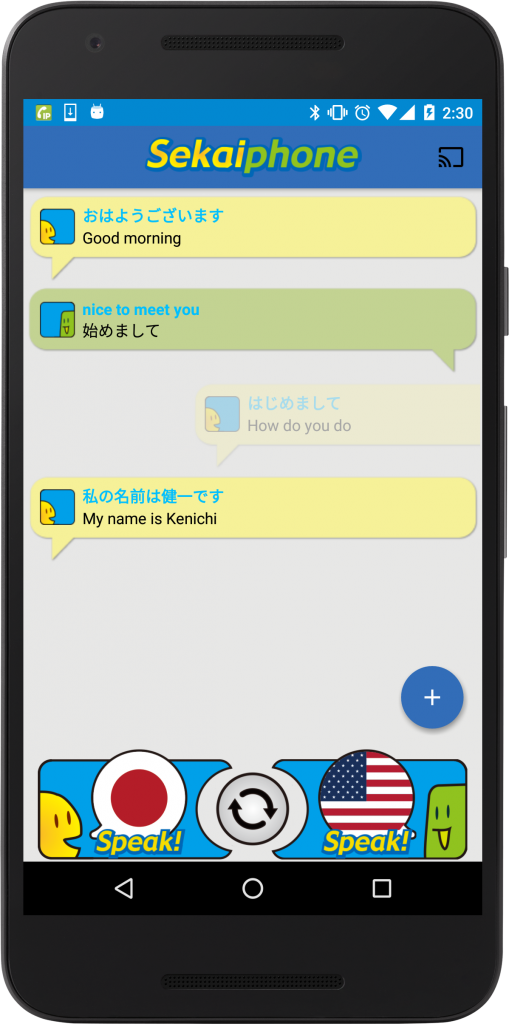 (3)Renewing History Screen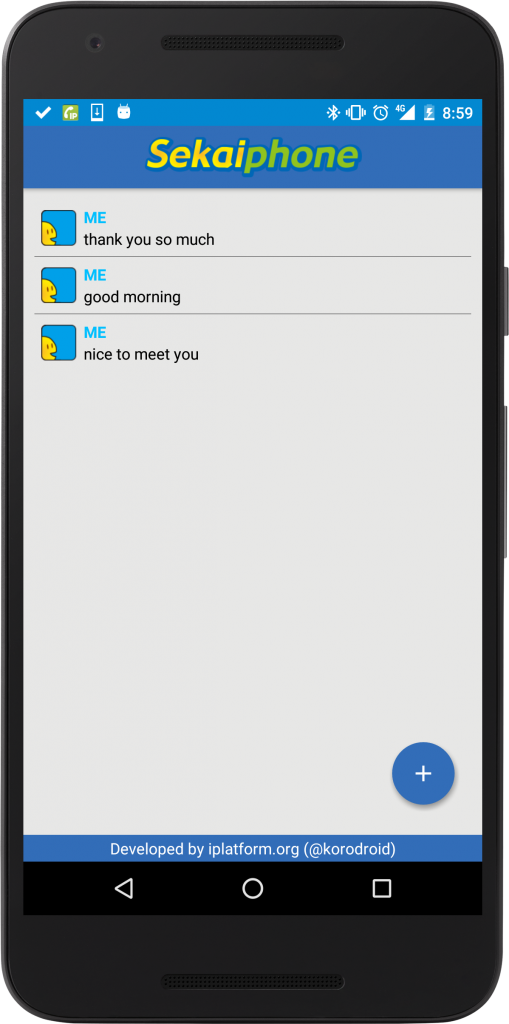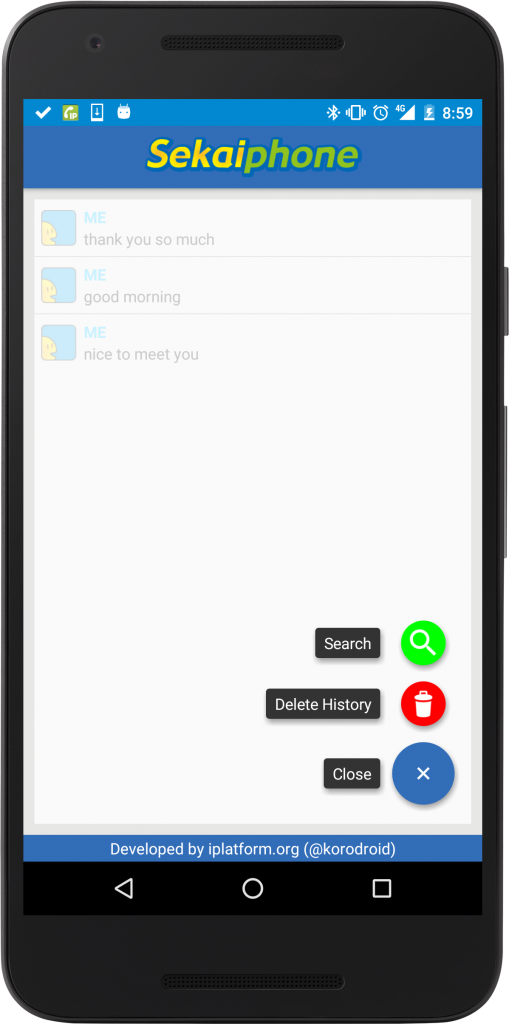 Download URL
https://market.android.com/details?id=org.iplatform.android.phone2